"The Stand provides us with a watershed moment in indie pop" 
- Zachary Rush, Indie Music Review

"Sister Speak absolutely rocked out our stage..." - Belly Up Tavern, San Diego CA
Fresh off her first world tour, Sister Speak releases her new live record with the full band in 2020. Her sophomore record, The Stand EP, was tracked in Los Angeles with producer Avli Avliav (Sony, Warner, BMG) and was launched with a music video filmed in South America. Through 2 studio albums, a new live record and consistent touring, Sister Speak's passionate songwriting has reached a global audience and she continues to connect with a diverse fanbase. 
1. "Live at The Belly Up" ( Alt/Indie-Rock/World )

Features live versions of 3 new tracks, 4 songs from each album and live videos for most songs:
Listen to Sister Speak – Live at the Belly Up (2020):
New single "Crush" featured on CBC Radio Canada:
2. "The Stand EP" ( Alt-Indie-Pop )

The Stand (Official Music Video out now)
Listen to The Stand EP (2018):
3. Debut Album: Rise Up For Love Highlights (Alt/Americana/Pop):
– Winner of 'Best Pop' at the 2017 San Diego Music Awards
– Radio: aired and in rotation on CBC radio in Canada & BBC in Scotland
– Commercial radioplay in California, British Columbia, New York, Chicago and Europe.
– Aired on 70+ college radio/independent stations in USA, Canada, Europe
– NBC placed Sherri Anne as one of San Diego's top nine rhythm guitarists
Listen to Rise Up For Love (2014):
4. Concert Highlights: 150+ shows a year throughout the world
National Acts Sister Speak has supported:
Venue Highlights:
Western USA.
Los Angeles area: The Hotel Cafe (headliner), Troubadour, Moroccan Lounge, The Viper Room, Santa Monica Pier, Pappy & Harriet's, The NAMM Show; San Diego: Belly Up Tavern (headliner), The Casbah (headliner); Humphreys on the Bay, The Music Box, House Of Blues; Santa Barbara: SOHO; San Francisco: Hotel Utah; Sacramento: Torch Club; San Juan Capistrano: The Coach House; Seattle: Royal Room, Portland: Doug Fir Lounge
Western Canada.
Vancouver: CBC Vancouver, Railway Club, Guilt and Co; Calgary: National Music Center, Ironwood Stage; Penticton: Dream Cafe; Enderby: Lorenzos; Kamloops: Sunpeak's Summer Concerts; Powell River: Sunshine Music Festival; Vernon: Komasket Music Festival with The Wailers; Summer Street Festivals / Music in The Park in Kamloops, Kelowna, Revelstoke.
Eastern Canada & USA: Toronto: Cameron House, Canadian Music Week; Hamilton: Junofest showcase; Chicago, IL: Hard Rock Cafe, Mayne Stage, Martyrs; New York, NY: Rockwood Music Hall
International: Germany, Mexico, Budapest, France, Costa Rica, Belize
Band:
Solo: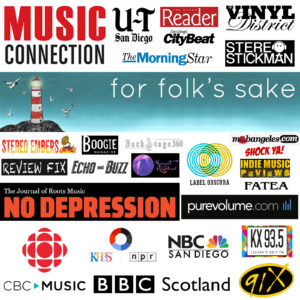 "Sister Speak connected with our audience in a beautiful way, through insightful and loving lyrics and with energetic guitar grooves that kept us dancing and wanting more" – Robert Mackle, Sunshine Music Festival, Powell River BC
"Sister Speak absolutely rocked out our stage…" – Belly Up Tavern, San Diego CA
"The new album combines acoustic and electronic music into a refreshing new sound."
– David Goggin, United Recording/Music Connection Magazine, Los Angeles CA
"…one of the year's best and most experimental indie-pop-rock records." – Shockya, Los Angeles CA

"Sherri Anne is a great songwriter with a set of beautiful intentions when it comes to how she would like her art to influence the world"
– For Folks Sake, UK
"High energy alternative indie-pop" – CBC Vancouver
Currently based in Los Angeles, CA and Victoria BC
Canadian born Sherri Anne is at the core of Sister Speak. Whether performing an electrifying full band show or a set of heartfelt acoustic arrangements, this Taylor Guitar's sponsored artist has connected deeply with a diverse fan-base throughout the globe.
Sister Speak's high energy, moving band show has landed them festivals and events world-wide, European tours, headlining concerts at The Hotel Cafe in Los Angeles, San Diego's acclaimed Belly Up and Casbah, CBC Vancouver, and concerts at Troubadour, Viper Room and Moroccan Lounge in Los Angeles.
After returning from her first world tour, Sister Speak will release a new live album on vinyl at The Belly Up February 5th, 2020 with her full band. The new record features 3 unreleased tracks and live full band versions of songs from both studio albums. The world tour made stops in Canada, USA, Germany, France, Budapest, Belize and Costa Rica. In concert Sister Speak combines passionate indie-folk, americana-blues, and touch of world music. In addition to performing at charming and iconic music clubs, Sister Speak has shared the stage with Air Supply, The Doobie Brothers and Xavier Rudd among others.
Sister Speak's debut album, Rise Up For Love, was released in 2014 and The Stand EP in 2018. Both albums were a result of moments of extreme vulnerability transformed into music. The records have aired on radio throughout North America and Europe. Whether solo or as a band, Sister Speak aims to share message-driven music and support the authentic expression of the woman's voice. Sister Speak was voted 'Best Pop' at the San Diego Music Awards and is currently based in Los Angeles CA and British Columbia, Canada.
Links: Website   Facebook   Instagram   Twitter
Booking: BOOKING@SISTERSPEAKMUSIC.COM
p. 872.235.3757
www.sisterspeakmusic.com