We are back in San Diego for a month working on new songs for an exciting summer tour in British Columbia! I can't help but reflect on this incredible year of touring, and the highlight of our recent North America tour: we were in the middle trecking across country by plane, train, car, and transit when we were asked to open for Xavier Rudd and the United Nations!
So May 31st we performed to a sold-out crowd at the Coach House in San Juan Capistrano, California and Lisa and I had the opportunity to meet and chat with one of my greatest musical inspirations in so many ways – Xavier Rudd. A true gentleman and man of great sincerity. His entire band were a treat to converse with.
The crowd that night was certianly one to be remembered. The last song we played was Say You Will and after the bridge, to hear that many people cheer like they did sent chills through my whole body…I let the song ring out and smiled from head to toe. We have worked very hard this past year since the 'Rise Up For Love' Album was released, and this moment was one to be remembered, and a great reminder of what can come to be through strong work ethic, working hard musically, having a common vision and setting an intention to live a healthy lifestyle on the road. Even after being on the road for almost two months, when the opportunity arose we were more excited than ever. Somehow I didn't feel like I had been travelling or exhausted at all really…the road has become another home.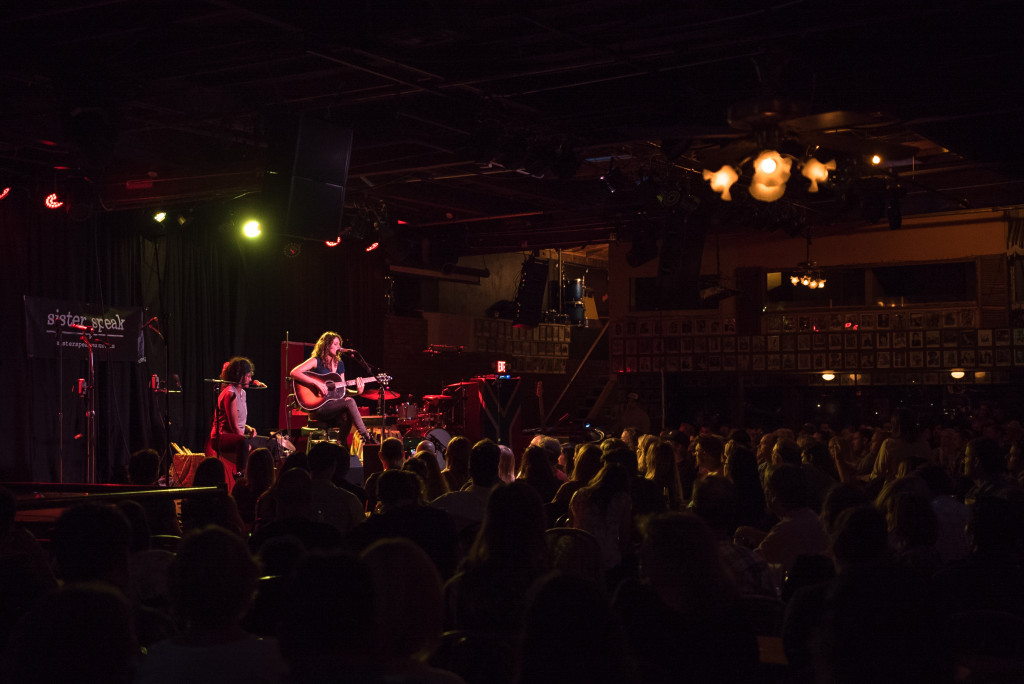 We nearly sold out of cd's that show, and off we flew to Cabo, Mexico the next day to explore and perform for the week! From rooftop camping in Cerritos to waterfall and hotspring hikes in Santiago to Hurricane Blanca holding us hostage in Cabo for two extra days, it was  an epic 'almost' ending to two months of touring!
When we returned from Mexico June 9th we set course for the Central Coast of California the next day and finished our tour with the band in the Santa Barbara area and Los Angeles.
In August we will be performing in British Columbia and Seattle, WA with the Trio(Lisa, Tolan and myself) July 29-August 8th with opening sets by Tolan Shaw. We will have the full band the last half of August for summer night concert events in The Okanagan, CBC's Musical Nooner showcase August 19th in Vancouver, and festivals like Sunpeak's August 29th with Colin James! Save the date and come join us for the weekend! It's gorgoeus up there.
Check out the tour dates at www.sisterspeakmusic.com/tour! It will be refreshing to perform the album tracks and break out some new songs with the full band!
We are excited about every single show as the cities in each region put great deal of effort into making sure the events are well-attended, the vibe family-friendly, and the sound exceptional. See you this summer and thank you again for all the support along the way!
Love Sherri Anne