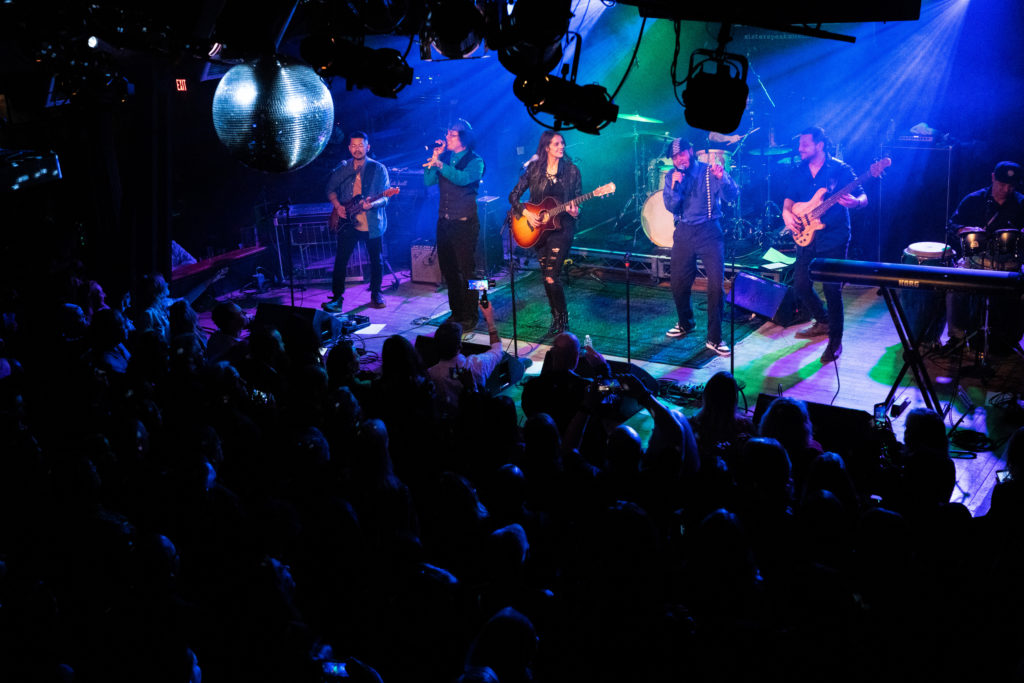 – For Immediate Release June 14, 2020 –
"Alt / Indie / Hop-Hop"
PRESS RELEASE:
San Diego's The Brothers Burns and Sister Speak team up to release new track
Lyrics that have been in the hearts and souls of two bands for over a decade merged into one about 5 years ago and the music is finally being released today.
The Brothers Burns, a prominent hip-hop group in San Diego had written powerful verses on the need for change within society and that it is more than time we act, particularly noted in the lyrics "in the words of MLK we need to be free at last…I'm sick of inaction we say say say, get up on your feet, let's walk this way." And it's time we open our minds to the "systematic enterprise, comprised of lies and one percent of human lives" that continues to encourage an unequal and oppressed society. We have a lot of work to do to end this system of oppression.
Sherri Anne, front woman of Sister Speak and originally from Canada, had also written about the need for change by taking our lives back to end centuries of conditioning that has allowed for oppression to proliferate, as heard in the chorus lyric "Til they Lose Control" and the verse "they try to control your reactions and decisions, your minds, your lives, your dreams your visions."
When the two acts met and their lyrics merged, they formed a song filled with expression, love and inspiration. It has taken all these years to finally release it. And here we have it now, unfortunately "at a time when it is more relevant than when it was written," -The Brothers Burns
"I encourage people to take the time and listen to the words. I feel like this is a song that will really resonate with people." – Burns One (Dominic)
"We stand – now and always – as allies in the fight against oppression and racism, and encourage everyone to find their own voice in whatever way they can to speak up in the fight for civil equality!" – Burns 2 (Jessie)
This particular live version of "Lose Control" was born during a record release party in San Diego and released Feb 5, 2020 on vinyl record there. "The love and energy of everyone who showed up that night is something that we can hold dear for the rest of our lives," says Sherri Anne, aka Sister Speak. "We hope this love and energy in music can inspire us all to make positive changes, and keep going!"
The combined vision in releasing this track now is to keep the conversation going and encourage every person in our society to continually work to decondition oppressive patterns existing within ourselves so that we can truly make changes in our systems and in our societies as a whole. Our actions can take many forms – we can educate ourselves, be part of "undoing racism workshops" and discussions consistently, talk with our families and friends, protest, sign petitions, email, mail, make calls, create art to inspire change…We have a lot of undoing to do. The time for change is now.
The song "Lose Control [Feat. The Brothers Burns] – live" will be made available on various streaming platforms Wednesday June 17, 2020 along with the live video. Partial proceeds from downloads, streams, and CD / Vinyl record sales will go to Black Lives Matter.
RESO Nation PR
www.facebook.com/thebrothersburns
www.sisterspeakmusic.com
Lose Control for radio: STREAM (wav)| LYRICS
Musicians:
Vocals, Guitar – Sherri Anne / Vocals – Dominic Burns, Jessie Burns / Electric Guitar – Sarven Manguiat
Bass – Jacob Miranda Jr / Drums – Stephen Haaker / Guests: Percussion – Enrique Platas; Guitar – Jimmy Patton

Recorded Live at The Belly Up, San Diego CA / Monitors: Damian DeRobbio / Front of House: Thomas Della Vecchia
Produced by Sister Speak and The Brothers Burns / Mixed by Alan Sanderson / Mastered by Brian Lucey